Facilities
Strouts Point was designed to look like a classic Maine boatyard.
A unique blend of tradition and technology.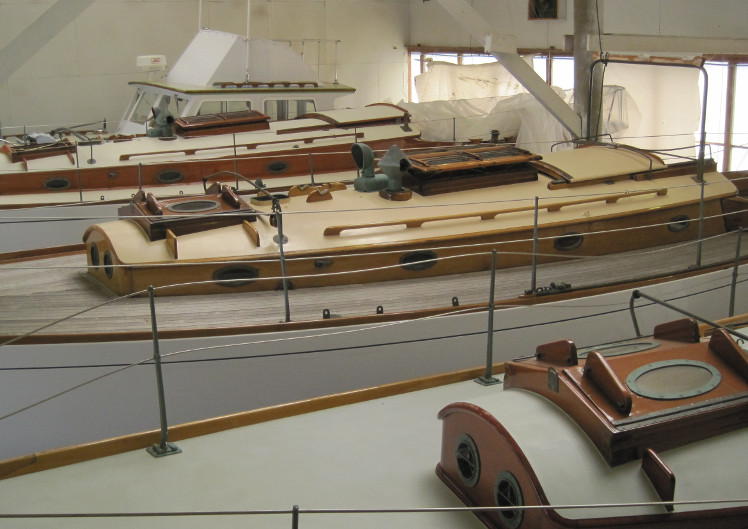 Main Storage Building
Our 50 foot by 150 foot indoor storage building has the capacity to house ten 50 foot vessels simultaneously, doubling as a heated work space for the yearly maintenance of our many classic wooden boats.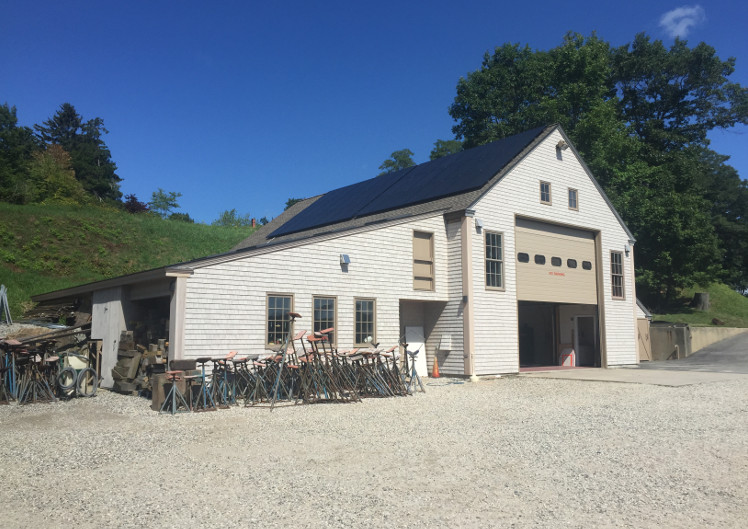 Wood Shop and Paint Bay
We expanded our woodshop in the summer of 2014. In addition to providing a larger, cleaner space for our wood tools and work, we took the opportunity to add 10kW of solar arrays.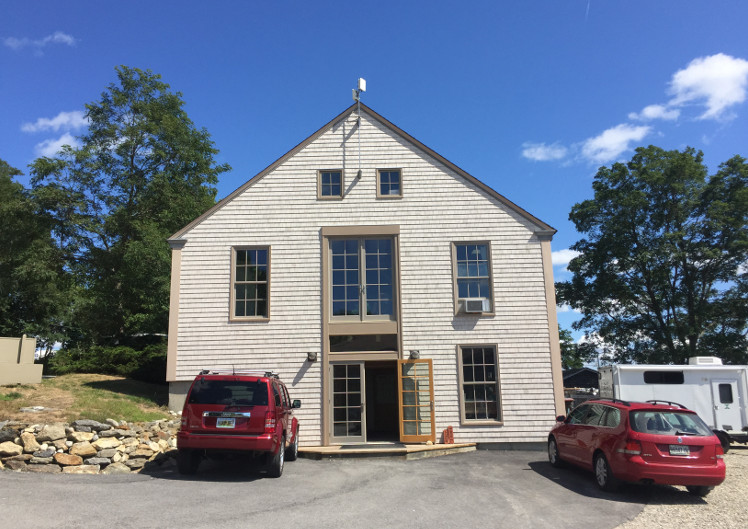 Mechanical Shop and Offices
Our service department at Strouts Point offers top-notch repair and mechanical work, all done to ABYC standards. While featuring Honda outboards, our professional mechanics are capable of working on any engine, inboard or outboard. Whether your boat requires routine maintenance or a complete systems refit, we have both the equipment and expertise for any project.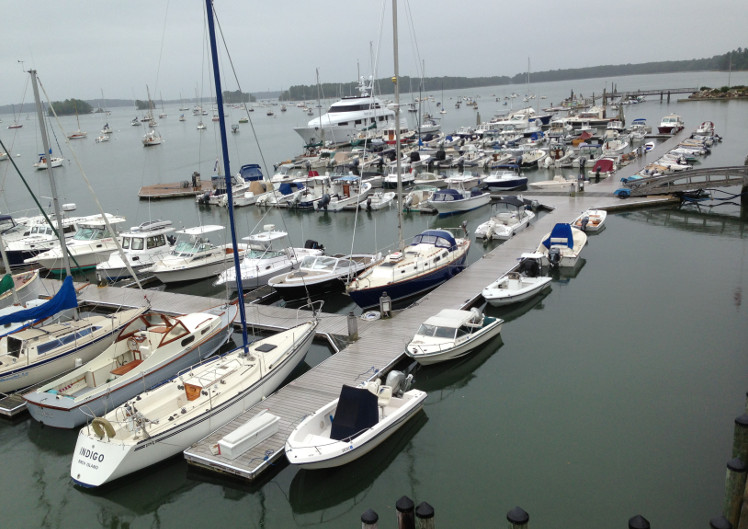 Dock System
Strouts Point prides itself on having an incredibly stable, continuous beam dock system designed for both ease-of-use and durability. Held in place with special mooring cables rather than mechanical joints, it was Maine's first year-round dock system and gives Strouts the ability to make the boating season last from ice-to-ice (should the Maine weather cooperate!) We offer 120 slips ranging in size from 21 to 120 feet, including a dinghy tie-up, water stations, and shore power options ranging from 30A to an astounding 480A.